I've been itching to write about the fashion smorgasbord that is London Fashion Week. So here are my favourite shows from LFW.
With rave reviews from her last SS11 show, Mary K quashed any pressure by bringing her magic touch again this season with her undeniable talent in creating luxurious hyper-vivid prints. Her silhouettes still had a heavily constructed haute couture vibe and were not far removed from spring's synonymous lamp-shade and peplum skirts. However, she did deviate from the norm and finished the show with long, voluminous floor-length dresses introducing a softer silhouette – perhaps this is the shape of things to come?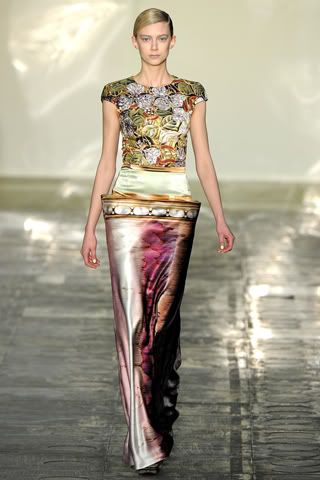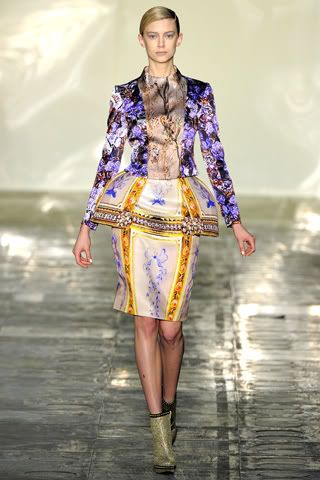 Adding to the phenomenon that is digital prints, currently sweeping the AW11 catwalks, Holly Fulton did not disappoint with her silk, skyline-print maxi dresses and neon yellow geometric shift dresses whilst staying true to form to her sixties inspired silhouettes. Whilst, you will not be seeing me in bumblebee yellow tweed (tweed and I are not friends) I do find myself truly inspired by the fluffy pom pom detailing on the ends of skirts and shift dresses.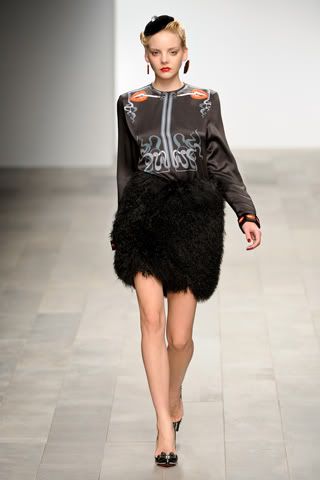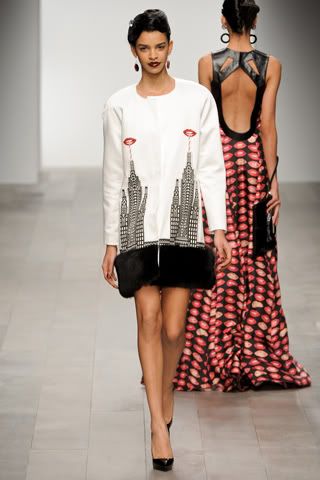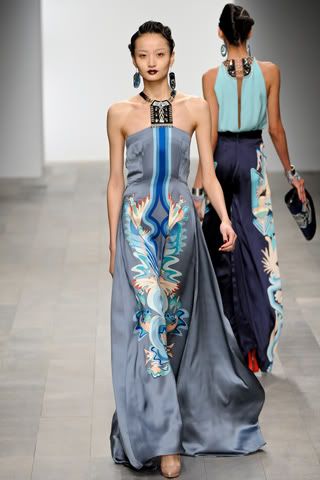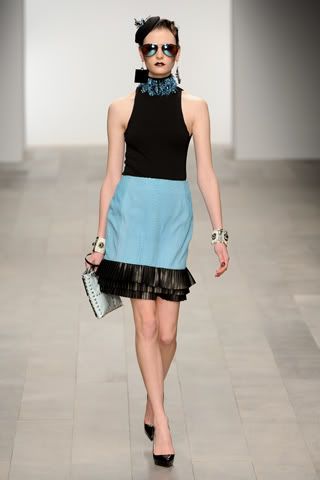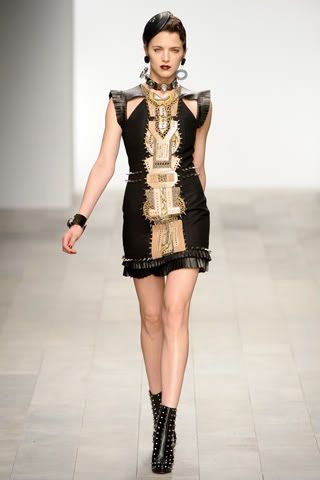 I'm going to have to thank Mr Deacon for breaking up the sea of colour infiltrating the AW11 catwalks and from sending me into a complete panic because I may have to part with my trusty black and whites for autumn/winter.
His fall collection offers a sleek sophistication in the form of perfectly tailored suits with a crisp, white blouse gathered with a black corset – whilst still exuding an underlying sexuality. I love the high necks, the elongated lengths and the black peacock feathers, which give the collection a distinctive Victorian impression.