Gosh, I love Paris Fashion Week. You should have seen my list of potential designers to write about –but I have managed to whittle it down to just three. So here are my picks for Best at Paris Fashion Week AW11.
With such big shoes to fill, it certainly doesn't look like Sarah Burton is in any way shying away from the legacy she's inherited. With such a theme as "The Ice Queen and her court" Burton drew inspiration from the McQueen estate silhouettes with the use of silk, organza and tulle that evoked intentional disturbing associations. However, there is also a softness within this collection as seen on the divine fur-like organza lined edges. With such rumours that Kate Middleton will be wearing McQueen for her upcoming wedding, I would personally love to see her push the boundaries and wear the amazing gown with a bodice made from broken china and a cascading organza skirt.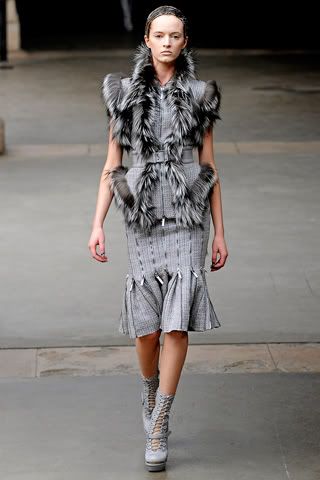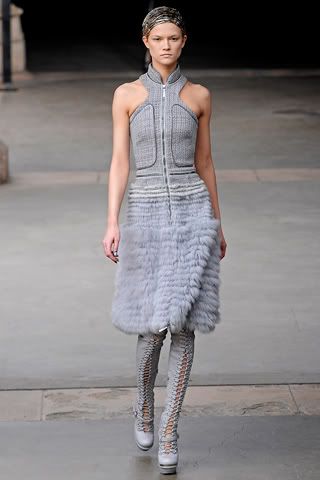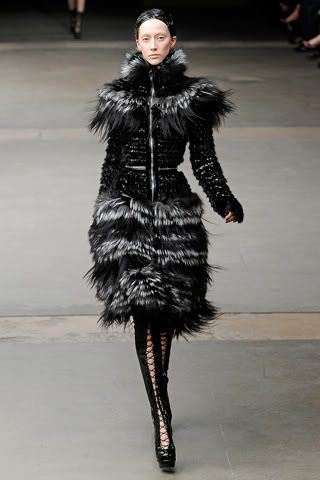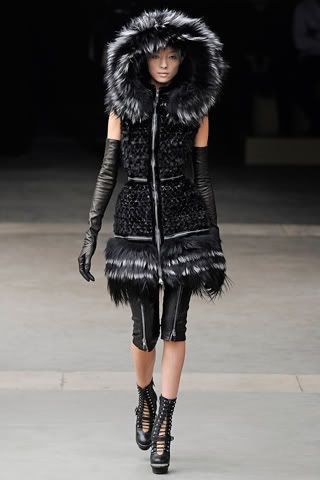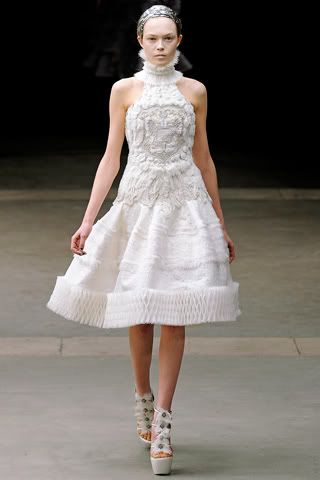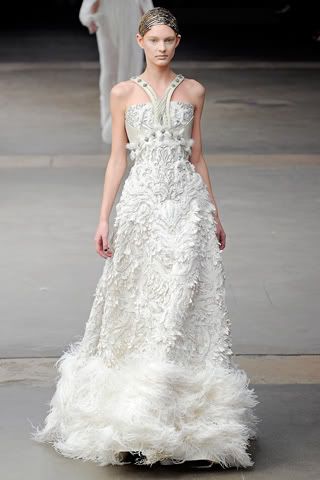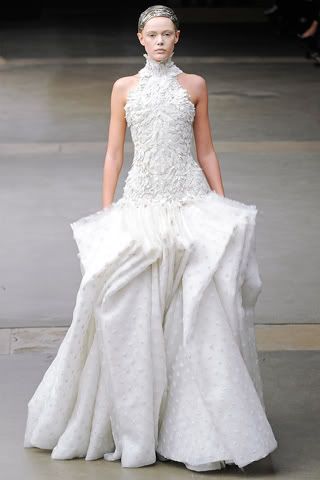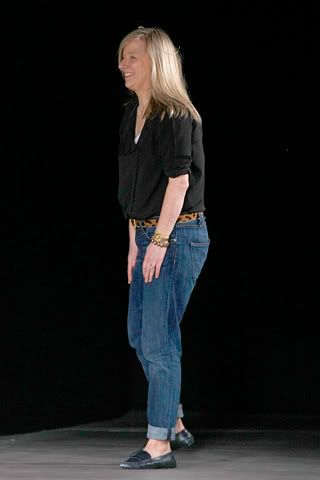 I quite like that Gareth Pugh never titles his collections – it's more a reference to a "flow of ideas". His AW11 collection was dramatic in its futuristic outlook combining his strict silhouettes with something which is new from him this season and that's fluidity. Something else that is new to the House of Pugh was the injection of colour in the form of cobalt blue. Is this a direction that we will be seeing Pugh progress into? As we all know he's conquered black with such a vengeance. I have always loved Pugh's collections not only for the dramatics of the show but more for the intensity of his shapes.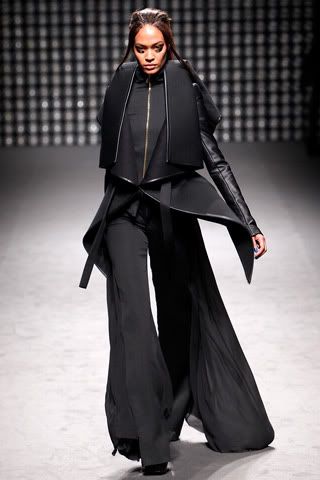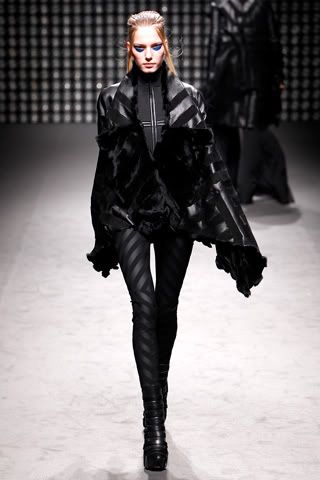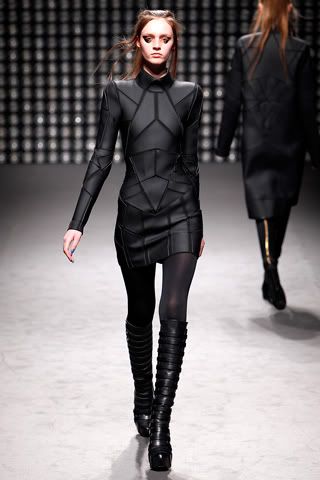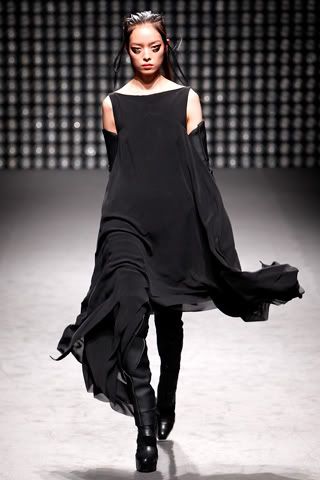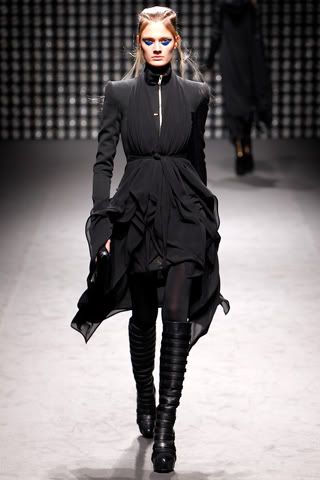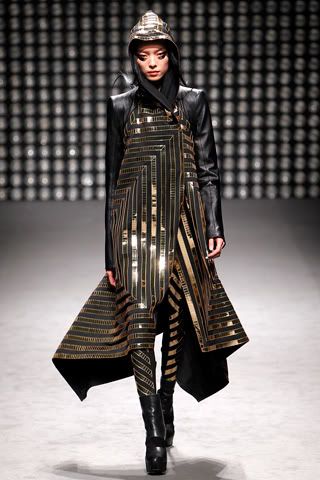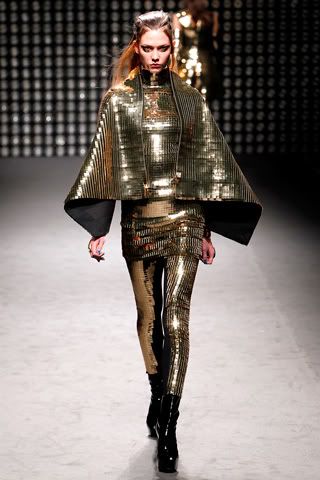 Romance was certainly in the air at Haider Ackermann's AW11 runway show in Paris. Using a softer pallet and stronger materials, Ackermann created a collection that had a more masculine approach to a reserved form of opulence - a far cry from the navel plunging gowns and exquisite eveningwear of SS11. The seductive use of draping, tucking and pinning has got me enchanted, unequivocally.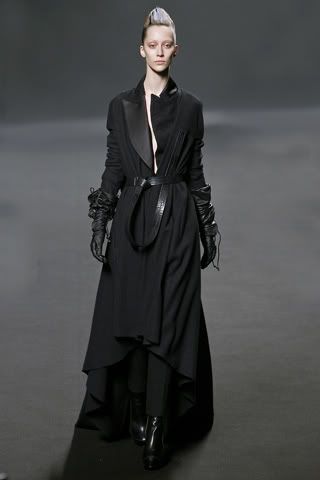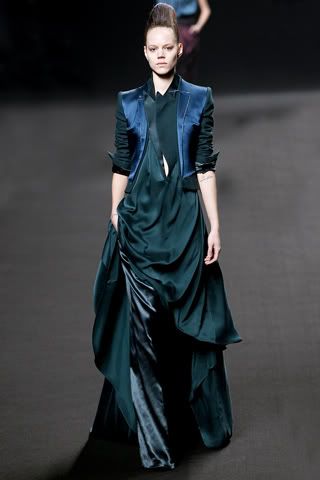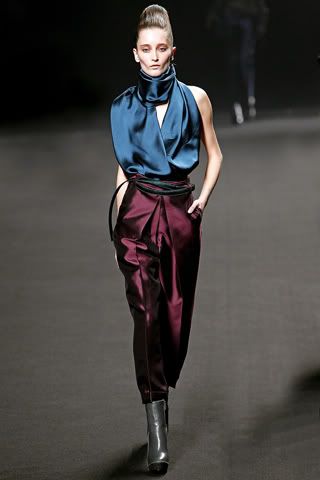 Sourced : style.com