The Oscars. While I'm not the biggest fan of watching the entire ceremony, as it can be quite longwinded, one element that does give me a little jump in my step is (obviously) the red carpet and the excitement, speculation and hits and misses that go with it. So, it's only fitting that I also put in my two cents worth, so see my picks for the Best Dressed at the Oscars.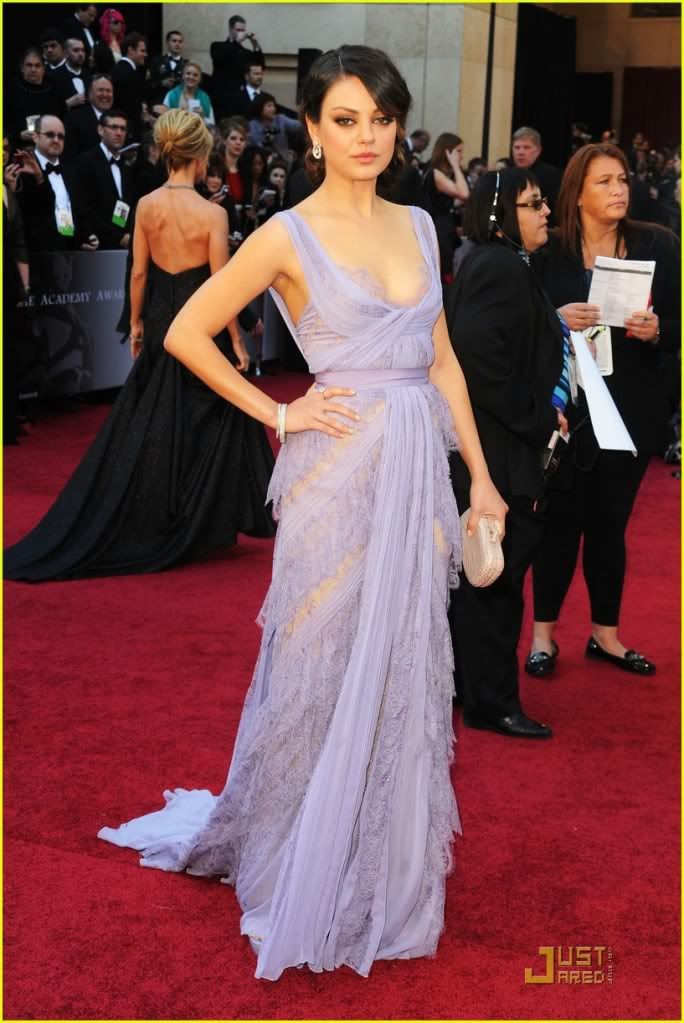 My best dressed goes to Mila Kunis in an Elie Saab Haute Coutre lavender chiffon gown. The tiered lace detailing and groisgrain ribbon waist make my girl crush look absolutely to die for.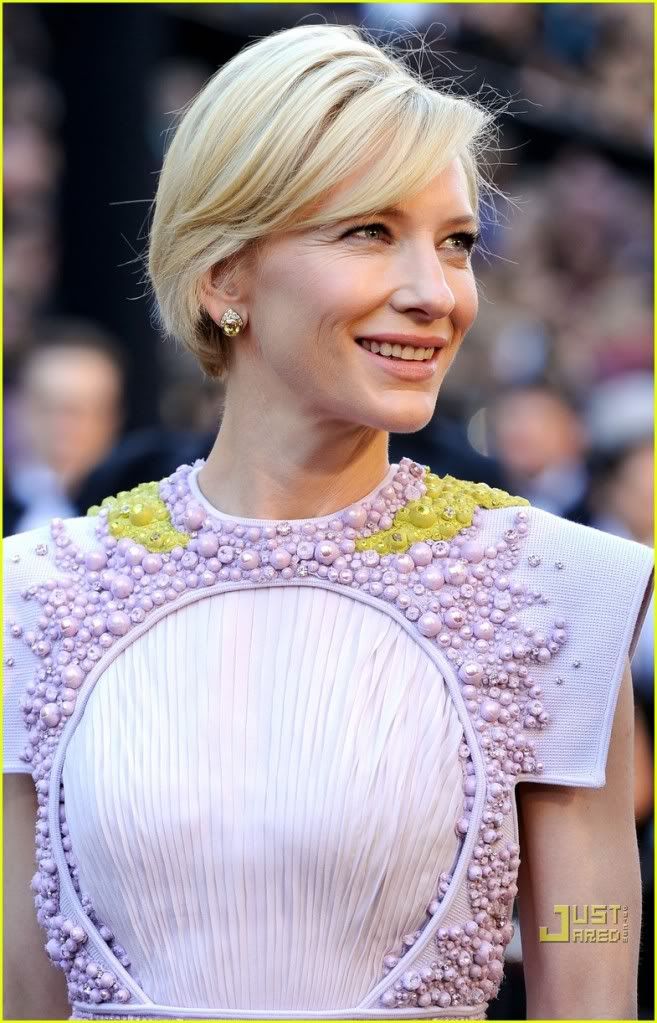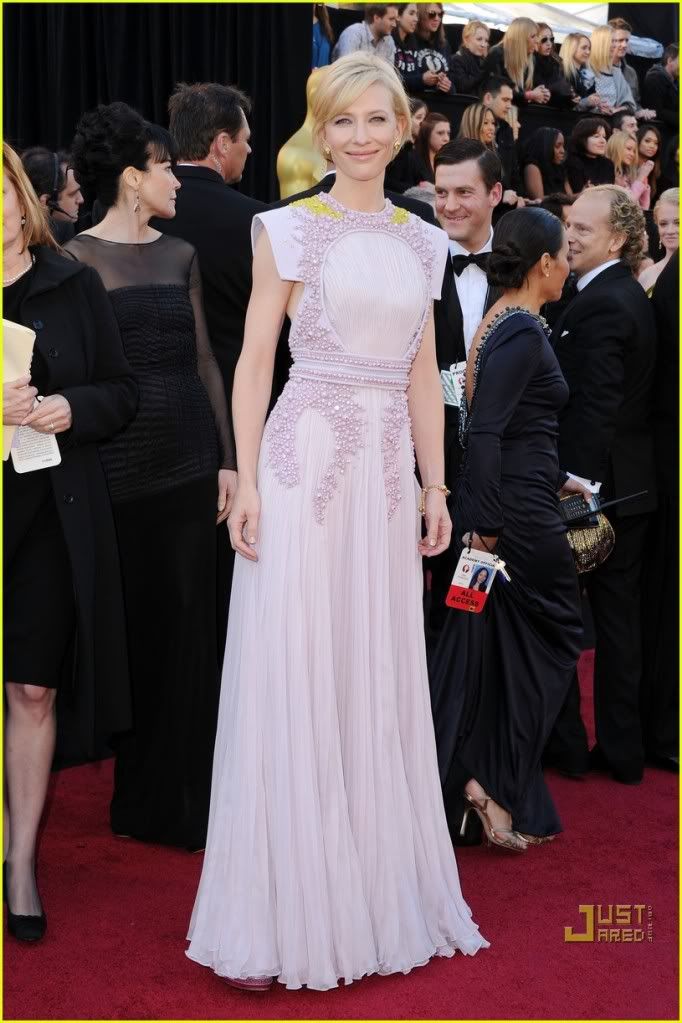 Cate Blanchett wearing a pastel lavender gown by Givenchy Couture. I love the "cut out" frame and the yellow detailing. She looked as pretty as a picture.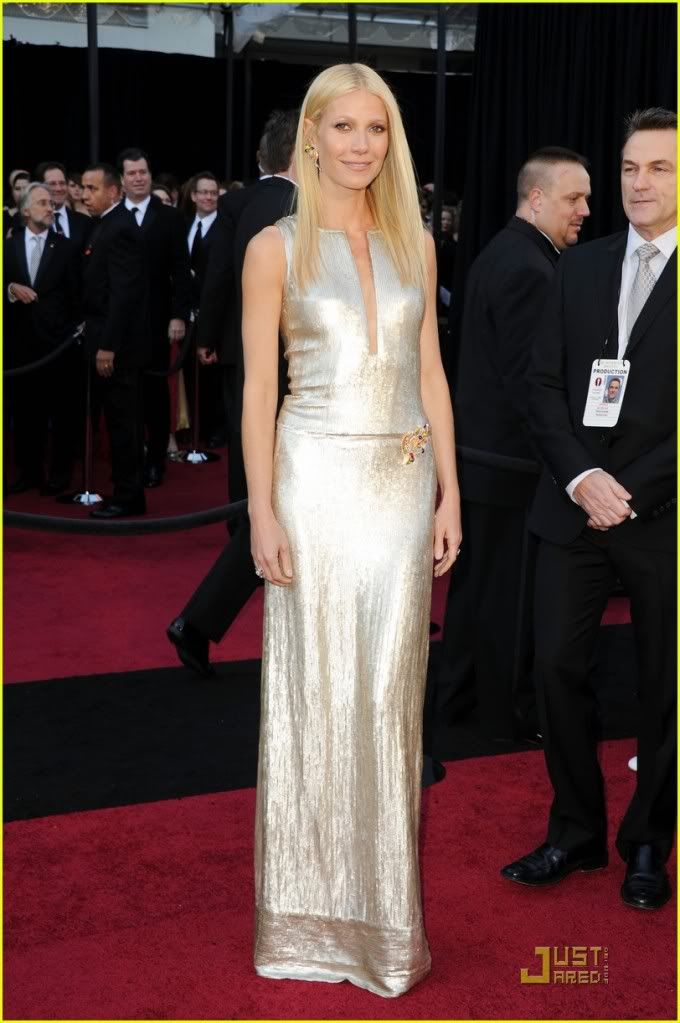 Gwyneth Paltrow wearing a custom made, metallic embroidered sheath dress by Calvin Klein Collection. Understated glamour.
Nicole Kidman in Christian Dior Haute Couture. Is it the embellishment that is a little unusual? Or is it the exaggerated hip? Or is the origami pleats? Whatever it is, it's not working. But, don't worry Nicole, I don't think it's you.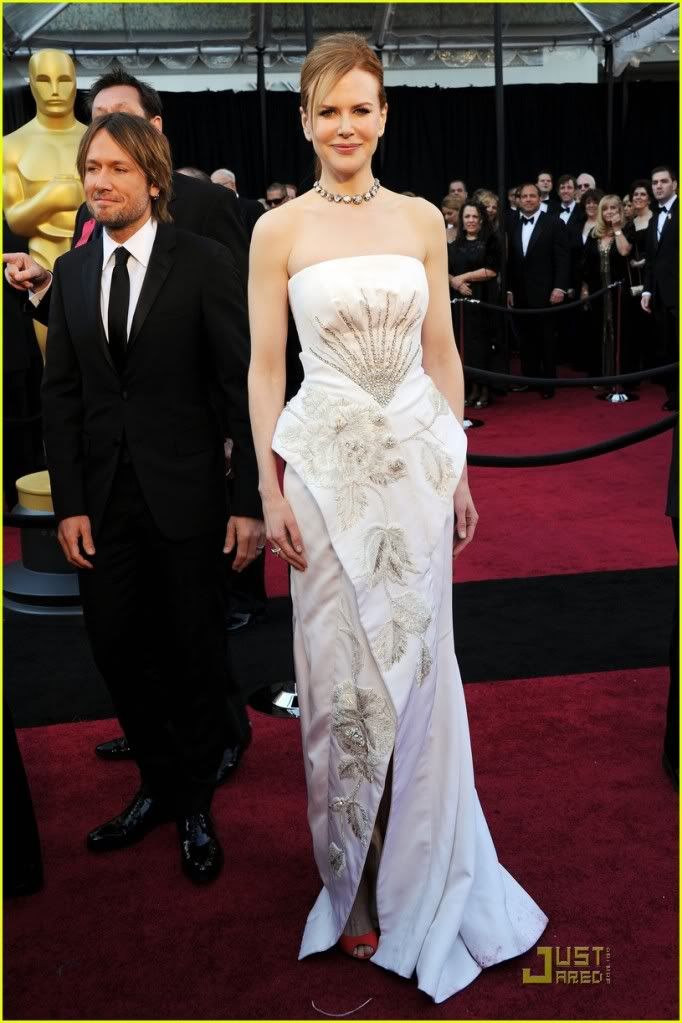 Sourced : just jared



I like to Tweet, follow me on @jrabbitscloset.blogspot.com